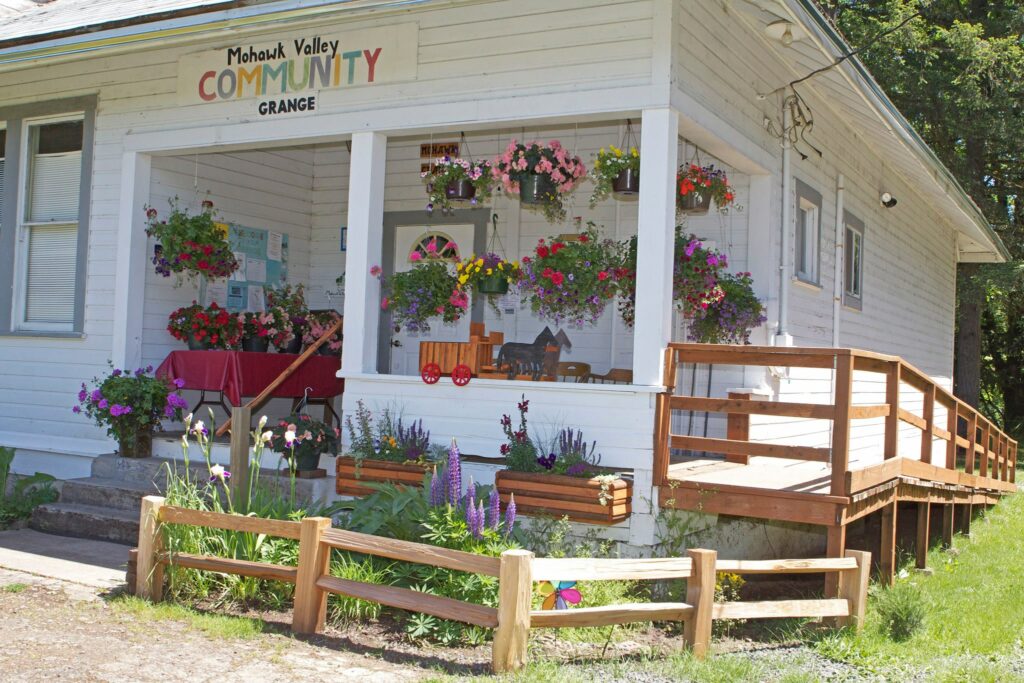 If you are interested in learning about the Mohawk Valley Community Grange and what we do, you have come to the right place!
Check out our latest news below then take a look at what's coming up on the calendar, find out how to rent the grange for your next event or become a member of our fun community today.
Grange meetings are held on the 3rd WEDNESDAY each month.
(NEW MEETING DAY)
Here's the official meeting minutes from the last few Grange meetings. September 21, 2022 Minutes (Pages) October 19, 2022 Minutes (Pages) November 16, 2022 Minutes (Word)
Minutes August 21, 2022 6:00 p.m.  (download as PDF) The Flag, Grange symbols and Inspirational books were present. Linda Mooney welcomed the Grangers and called the meeting to order. Present were: Linda Mooney, Thorp McClaren, Kelly McClaren, Teresa Hill, Donna...
Mohawk Valley Community Grange voted today at our regular meeting to change the day of our meetings. We will now have our regular grange meetings on the 3rd WEDNESDAY of the month, beginning on September 21, 2022 at 6PM