Thanks to our great members who have pitched in to beautify the Grange recently. And forgive me if I miss anyone!
Julia and Dan installed the new hand rails front and rear.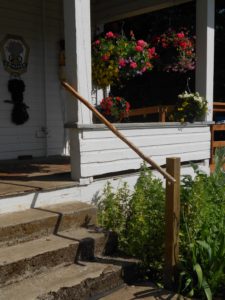 Lon cut the lawn.
Bob fixed the lights and other stuff.
Anonymous did a fab job cleaning the place.
We appreciate your work! Thanks so very much!