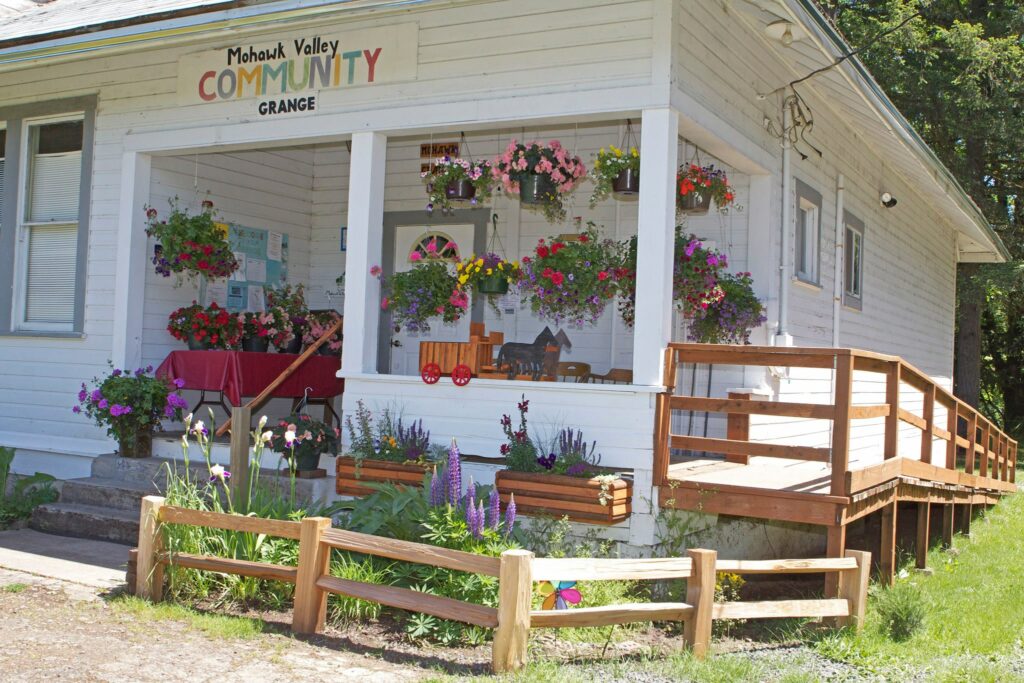 If you are interested in learning about the Mohawk Valley Community Grange and what we do, you have come to the right place!
Check out our latest news below then take a look at what's coming up on the calendar, find out how to rent the grange for your next event or become a member of our fun community today.
Grange meetings are held on the 3rd WEDNESDAY each month.
(NEW MEETING DAY)
The latest updates are always on our Facebook page and you can find lots of photos of our beautiful grange and what is going on there too! Check it out: https://www.facebook.com/MohawkValleyCommunityGrange
This coming Saturday the Mohawk Grange will have its annual OPEN HOUSE! We really want as many Grangers to be there as possible! AND we could use your help! Please come, bring food and ENJOY YOURSELF! Our wonderful hanging baskets will be there too. Pre-order? Call...
MOHAWK VALLEY COMMUNITY GRANGE February 15, 2023, at 6:00PM Download Word Doc Present: Marcia Fisher, Fred Choske, Kelly and Thorp McClellan, Teresa Hill, Donna Heath, Linda Mooney Reading: HAPPY BIRTHDAY, JULIA MOONEY! Dates of Interest    3/4/23 – Premeeting, Will...